Bachelor of Business Administration
Our institution is excited to offer a new degree of success. Introducing NWP's Bachelor of Business Administration, a degree designed to prepare tomorrow's business leaders with the entrepreneurial skills and business acumen required to thrive.
Beginning in Fall 2023, this four-year degree program means students can earn their entire BBA degree at NWP, with both part-time and full-time options available.
With electives emphasis in accounting and human resources, students will also learn fundamental business concepts, including financial and supply chain management, communications, marketing, information technology, law, and economics.
Completion of the BBA will provide students the opportunity to earn credit towards a number of professional designations, a number of which can be found here.
Potential Careers Include: accountant, business continuity planner, operations research analyst, actuary, management consultant, internal or external auditor, information systems consultant, human resource professional, financial analyst, systems auditor, occupational health and safety officer, budget analyst, market research analyst, marketing manager
Admission Requirements
Business Administration Diploma
Diploma students choose an emphasis in their second year, choosing routes in Accounting, Financial Services, General Business, Management, or Marketing. Graduates are well prepared to step directly into the workforce or to pursue additional education by applying to transfer credit toward university degrees at a number of different institutions across Alberta.
Potential Careers Include: accounting technician, bookkeeper, administration officer, data administrator, payroll administrator, credit or loans manager, retail store manager, investment advisor, banking associate, marketing content creator, financial administrator, human resources coordinator, advertising associate
Admission Requirements
Business Administration Certificate
The certificate program introduces students to basic business functions and serves as a foundation for all diploma programs. This certificate is also available online.
Potential Careers Include: sales representative, hospitality clerk, customer service representative, retail clerk, facilities assistant, financial assistant
Admission Requirements
Master of Business Administration
Pursue your professional passions for business leadership or entrepreneurship with a Master of Business Administration from the University of Northern British Columbia, hosted by Northwestern Polytechnic.
Examine contemporary business theory such as organizational behaviour, marketing, finance and more, with a specific focus on northern topics and issues. Unlock senior career opportunities in all sectors including natural resource development, manufacturing, non-profit, government, banking, health care and more. Develop advanced management, analytical and leadership skills that can expand new career opportunities or inspire your next business adventure.
Admission Requirements
Aboriginal Administration Diploma
This program is currently under review, and is not admitting students at this time. For more information, please contact Student Services at studentinfo@nwpolytech.ca
This is a holistic program, blending courses in Business and Indigenous studies, which is designed to develop students' essential skills for critical thinking, research, writing and planning. Graduates will be prepared to pursue entry-level careers in various organizations serving an Indigenous population. Students apply to year two of the program after completing the Business Administration Certificate.
Possible Careers Include: reception or administrative assistant in First Nation, Metis and Inuit communities, with Aboriginal relations or Aboriginal affairs, or with Friendship Centres
You may be interested in...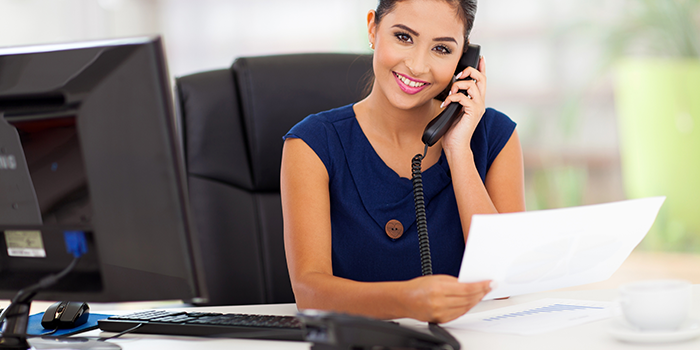 Office Administration
Bachelor of Commerce
Professional Designation