Bonjour Mes Amies!
French as a Second Language is currently under review. NWP will not be accepting applications for the 2023-2024 academic year.
Studying French opens students up to a new world of opportunity to experience new cultures, pursue career opportunities and learn one of the world's most popular international languages.
We support students to achieve their French language goals with its excellent faculty, course offerings and connections to French language opportunities.
French as a Second Language Certificate of Achievement
Whether you are a student in the humanities and social sciences or in another department, you can begin your studies toward the French as a Second Language Certificate of Achievement (FSLCA).
This Certificate of Achievement is open to all students who are passionate about the French language and culture and wish to enhance their competence in written and oral French. It is designed to help students achieve a functional bilingualism level while fulfilling their career ambitions. Courses taken toward completion of the Certificate are University transfer courses.
Possible Careers Include: Educator, translator, federal civil service, RCMP, foreign relations and diplomacy, cultural studies, linguistics, fashion and tourism.
Learn More
French Club
Join in to experience French culture and practice speaking French with us. The French Club / Club français meet about once a month to watch a French movie and for some French conversation. Movie snacks and drinks are available for sale.
Every level of French is encouraged from beginner to advanced so please bring your friends for a fun evening of French language and culture!
Follow us on Facebook to learn more about upcoming events and activities.
Follow Us
Travel Opportunities
Our students can access several programs that provide an opportunity to travel and immerse themselves in the French language and culture around the world.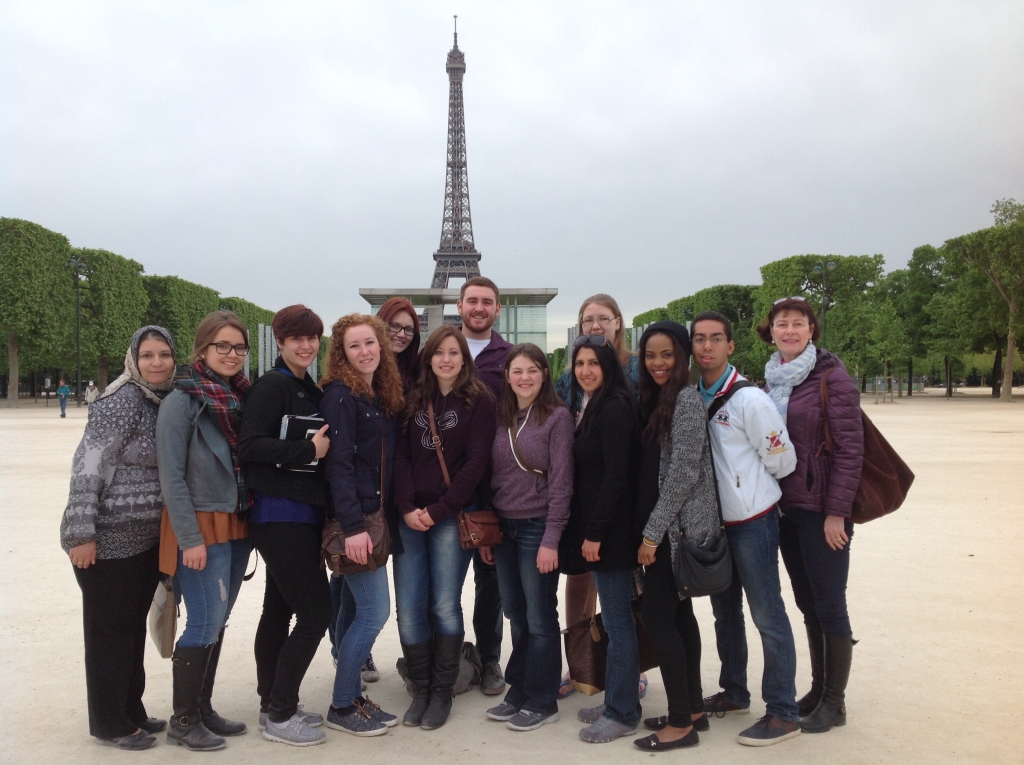 Standing at the revolutionary site of the Champ de Mars, in front of the Eiffel Tower, the most famous icon of Paris.
Contact Us
For more information on the French program, please contact: