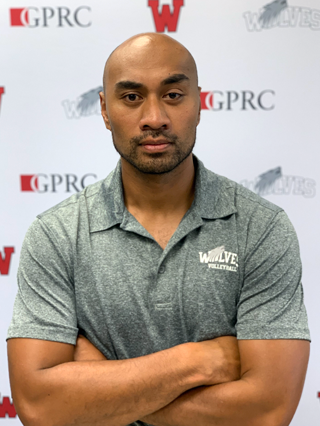 More About Sam
Siu Samiuela [Sam] Tuivai was born in Tonga, a small country in the pacific sea. He moved to New Zealand at a young age, which is where he started his volleyball and education journey. Sam graduated from Penrose High School and while there had the opportunity to represent the New Zealand National Team, all before getting the opportunity to play professional volleyball in China.
In 2011, Sam had the chance to come to Canada to play U-Sport volleyball and attend Brandon University, Manitoba representing the Bobcats.
Over his four years of playing for the Bobcats, the team achieved a Canada-West gold medal, a bronze medal at Nationals, and multiple top 4 finalist appearances. On an individual level, Sam was honoured to receive an All-Star in Canada-West award, Brandon University Athlete of the Year and an All Canadian award.
In 2015, he graduated with his Firefighter Levels 1 and 2 from Lakeland College and while attending there placed for the Lakeland Rustler men's volleyball team. During his time at Lakeland, Sam achieved an individual award as the ACAC Player of the Year.
In 2016, Sam moved to Grande Prairie with his fiancé to start their life closer to her family. While he was settling down in Grande Prairie, he took on the head coach position for the GPRC Wolves Women's Volleyball team for a season. The Wolves finished with a silver ACAC medal, and 4th place at CCAA Nationals that year and Sam was awarded the Northern ACAC Coach of the Year.
Sam also assumed the role of Head Coach of a 3A High school volleyball team for two seasons, resulting in a gold and silver medal.
Aside from coaching, Sam has worked as an industrial firefighter in the gas and oil industry. He is looking forward to taking on the men's volleyball head coach position at GPRC.