Fairview Campus - Canada's History of the Indian Residential School System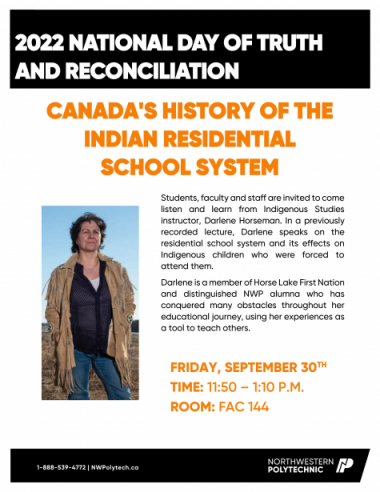 Students, faculty and staff are invited to listen and learn from Indigenous Studies instructor, Darlene Horseman. In a previously recorded lecture, Darlene speaks on the residential school system and its effects on Indigenous children who were forced to attend them.
Darlene is a member of Horse Lake First Nation and a distinguished NWP alumna who has conquered many obstacles throughout her educational journey, using her experiences as a tool to teach others.
Date: September 30, 2022
Time: 11:50 a.m. – 1:10 p.m.
Room: FAC 144