Visitor in the Arts Speaker - Misha Albert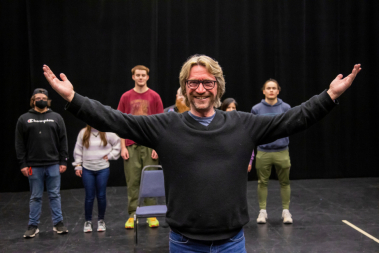 Join the Department of Fine Arts for a presentation by Misha Albert.
Date: Wednesday, February 1, 2023
Time: 11:30am - 12:50pm
Location: Collins Recital Hall (L106)
FREE ADMISSION to all staff, students, and community members.
Misha is a drama instructor at Northwestern Polytechnic. He is an actor, director, and educator and has worked across Canada, in both official languages. Misha received his BA (Drama and Theatre) from University of the Waterloo, and his MFA (Acting) from York University. He is currently pursing his MBA.