News Archives: New Designation and Name Approved by Province
Wednesday, December 8th, 2021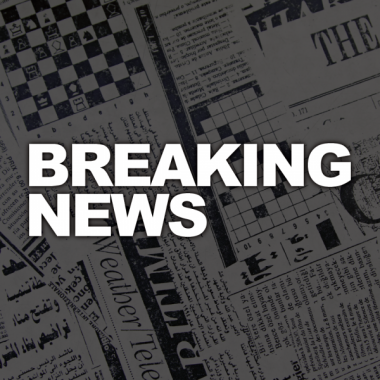 Historic day for Alberta's newest polytechnic.
Alberta's Newest Polytechnic Forges Ahead
Grande Prairie, Alberta - Grande Prairie Regional College's polytechnic transformation took another step forward today with an Order-in-Council formalizing a new name and designation for the storied institution.
The new name, Northwestern Polytechnic, was chosen to reflect the history and potential in the distinct communities surrounding the institution's two signature campuses in Fairview and Grande Prairie. A full event to celebrate the new status will be held in March of next year.
"I want to congratulate Northwestern Polytechnic on their transition and new name. This change reflects the work the institution has been doing to help Albertans across the northwest get skills and training closer to home and put that knowledge to use locally in their own communities," says Demetrios Nicolaides, Minister of Advanced Education.
This official designation enables the post-secondary to optimize its focus on the needs of the region. Northwestern Polytechnic will continue to offer and expand programs in the School of Skilled Trades, along with other quality higher learning options through the Schools of Business, Health and Education, and Applied Science and Technology.
"We have been given an incredible opportunity to build on our deep local roots and to expand programming in a way that benefits our communities," says Chairperson of GPRC's Board of Governors, Bridget Hennigar. "As a polytechnic we are looking forward to further empowering students with the skills and knowledge necessary for a productive future."
Earlier in 2021, the Honourable Demetrios Nicolaides, Minister of Advanced Education, announced both Alberta 2030 and the new polytechnic direction for the Institution. The shift made way for better access to a wider variety of learning options and enhanced alignment with labour market needs. It also sparked a search for a new name that would capture the new status and mandate.
"Not only is this the next step in our journey, it is one that our learning community has been eagerly anticipating," says GPRC President and CEO, Justin Kohlman. "It is wonderful to share this news today and to start fresh conversations about the opportunities outlined in Alberta 2030: Building Skills for Jobs."
With its new name confirmed, Northwestern Polytechnic will now continue to work on a new visual identity that will support the exciting changes within the learning community.
"This new chapter gives us the impetus to grow," says Kohlman. "As we move forward, we will continue to engage internal and external stakeholders to better understand, develop, and establish our aspirations, values, goals, and strategic plan."
The institution will continue to use and reference Grande Prairie Regional College (GPRC) until March 2022, when the new look will be revealed and celebrated officially.
Visit our website for more information about our new polytechnic designation.