Athlete News
Athlete Spotlight
Evan Bedard: Athlete of the Week
Congratulations to Evan Bedard, NWP Wolves Athlete of the Week.
In his 5th season with the Wolves, #13 Bedard kicked off the season with a strong performance against the Portage Voyageurs, finding the back of the net in the second matchup of the home opener weekend. For his shooting efforts on the pitch and sole unassisted goal for the Wolves, the Bachelor of Kinesiology student received Player of the Game honours at Sunday's match.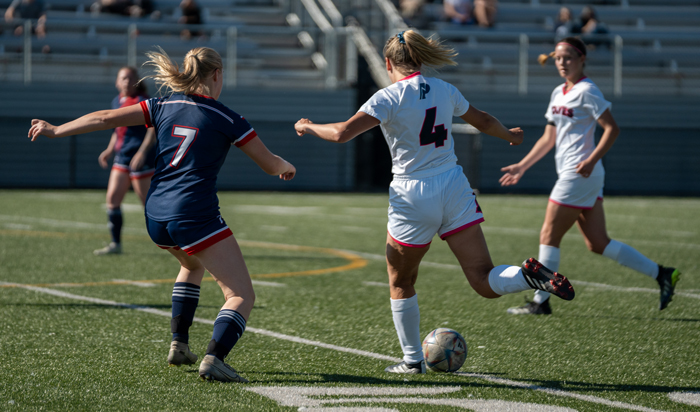 Ashley Hodel: Athlete of the Week
Congratulations to Ashley Hodel, NWP Wolves Athlete of the Week.
With her ACAC debut at the Wolves home opener weekend, Hodel, who hails from Medicine Hat, AB, worked extremely hard all weekend on both sides of the ball. Making strong tackles and disrupting the Voyageurs' attack, the 1st year Nursing student dug her heels in, holding off a solid opposition to tie the weekend matchup.
Home Games and Events
Get Social With Us
Your Wolves in Action
Northwestern Polytechnic acknowledges that our campuses are located on Treaty 8 territory, the ancestral and present-day home to many diverse First Nations, Métis, and Inuit people. We are grateful to work, live and learn on the traditional territory of Duncan's First Nation, Horse Lake First Nation and Sturgeon Lake Cree Nation, who are the original caretakers of this land.

We acknowledge the history of this land and we are thankful for the opportunity to walk together in friendship, where we will encourage and promote positive change for present and future generations.