News Archives: NWP Welcomes New Board of Governors Chair
Wednesday, March 1st, 2023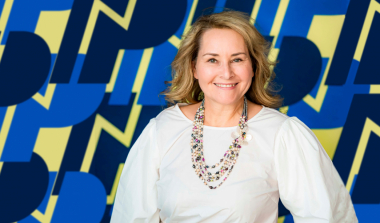 NWP Board of Governors Chairperson Shawna Miller
Northwestern Polytechnic (NWP) is delighted to welcome Shawna Miller as our new Board Chair.
Shawna first arrived in Grande Prairie at a young age and attended NWP after high school where she studied Business Administration.
After furthering her education with a Bachelor of Arts majoring in Economics at the University of Alberta, Shawna returned home to Grande Prairie alongside her husband. The pair decided to capitalize on an opportunity to invest in Subway restaurants across Northwestern Alberta and in the oilfield industry through Virtus Services Ltd. Most recently, Shawna has complemented her academic and entrepreneurial journey by completing a Master of Business Administration from Royal Roads University.
With an entrepreneur spirit and commitment to giving back, Shawna has embraced the Grande Prairie community in countless ways. Alongside her commitment to NWP, Shawna proudly serves as a board member on the Workers Compensation Board of Alberta.
She is a pillar of the community, dedicating her time and energy over the years to various charitable boards such as Tiny Hands of Hope, Business Link, the United Way, and the Heart and Stroke Foundation. She shone brightly on Grande Prairie and District Chamber of Commerce Board for eight years, serving five as part of their Executive Committee and two as Chair. Shawna received the Above and Beyond Award in 2017 from the Chamber, and in 2019, she was honored as an NWP Distinguished Alumni.
In reflecting on what this city has enabled her to do over time, Shawna claimed, "I've enjoyed enormous success in my life, and I attribute that to Grande Prairie. I don't think that there are a lot of places on earth that I could have accomplished the things that I have in the time that I have. This community is so supportive and if you have an entrepreneurial spirit, there's so many avenues for you to follow."
With its undeniable support for ambitious individuals' dreams, she believes Grande Prairie is truly one-of-kind - making it just right for people looking to fuel their ambitions.
Shawna has always been passionate about learning and she credits NWP as the foundation of her educational success. She fondly reflects that not only did it propel her further academically but immersed her in a unique culture where being a learner is encouraged and celebrated. Shawna explained, "I learned how to be learner at NWP and that's so important. That's what sets students up for success, not only in education, but also in their career. If you're willing to learn there's so many things out there that you can do."

As chairperson, Shawna has her eyes set on what the future holds for NWP. She views post-secondary as a crucial asset in fostering further growth and innovation within the region. Her enthusiasm is backed by an inspired vision that education can provide individuals of all ages with valuable skills necessary to face these changes head on. "A strong post-secondary institution will give us the tools we need to stay ahead in this ever-changing world."

NWP is also pleased to welcome Cody Beairsto, effective immediately, and Tegan Martin-Drysdale, effective April 2023, to the Board of Governors to serve three-year terms.
Our institution expresses its sincerest gratitude for Bridget Hennigar, outgoing Board of Governors member, who dedicated three years serving as the Chairperson and six years collectively. We are grateful Bridget has been with us through our polytechnic evolution, and we wish her all the best in her future endeavors.