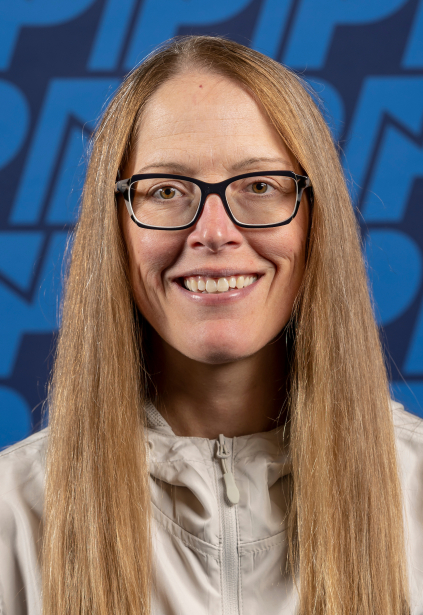 Campus:
Grande Prairie
Department:
Student Life
Title:
Acting Coordinator, Sport and Fitness
Phone:
(780) 539-2829
E-mail:
KMitchell@nwpolytech.ca
More About Krista
Krista Mitchell completed her degree in Physical Education at the University of Alberta in 2003. She has been employed full time for the past 16 years at GPRC, and prior to that worked at the "PAC" office, at the gymnasium, as a GPRC student/athlete playing Wolves Basketball.
As the Wolves Event Coordinator she tries to ensure the success of all GPRC Wolves Events, while maintaining a fun, positive environment for all players, coaches and spectators. The GPRC Wolves Athletic Season runs October to May. Come on out and cheer on the WOVLES.
In her spare time she can found running bush trails, competing in Ultra Marathons and encouraging others to become and/or stay fit and healthily.